Our land clearing services include
Removing and disposing of trees
Removing and disposing of stumps
Removing and disposing of brush
Removing and disposing of boulders
Express Tree Service is your destination for land clearing in Burlington, Camden and Gloucester Counties of southern New Jersey.
We can fully and efficiently clear your parcels of land and enable development on your property. Express Tree makes competitive bids for our projects, while maintaining our standards of quality and productivity.
We work on land spaces of all sizes, and we use modern equipment and efficient processes to get the job done to your specifications and future plans.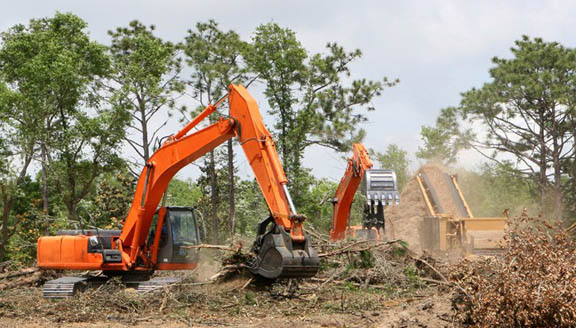 Our land clearing professionals have worked alongside real estate developers, private home and business owners, property management professionals, architects and others, to help make pieces of land ready for new construction projects.
Our specialty is delivering efficient results and getting the project done on time, so that you don't have to delay your projects.
Reach out to us today for your land clearing needs in Burlington, Camden or Gloucester County. Let us move things standing in the way of your development!
---
If you are in need of any of our tree services, call Express Tree Service today!
Contact Us!