Express Tree Service of Mount Laurel NJ offers effective stump grinding and removal services for property owners throughout the South Jersey region.
We can help remove a tree stump of any size from your property and eliminate the decay and potential fungal and termite growth. Our services are available 24/7 for emergencies…call us anytime for tree and stump removal
Property owners will often leave a tree stump in place after having a tree removed, many times because of the additional cost.
But despite popular belief, stump grinding is not an optional tree care service. Tree stumps that are left behind can become infected with wood decay fungi that'll eventually grow into the soil and pose a threat to your healthy trees. In addition, a stump that is left in place can attract termites and other bugs that can find their way into your home if it's close enough.
The pros at Express Tree Service grind your tree stumps 12 inches below the ground surface, well beyond what most tree service companies do. When a stump is properly ground, it prevents you from having to keep filling sink holes from the remaining stump.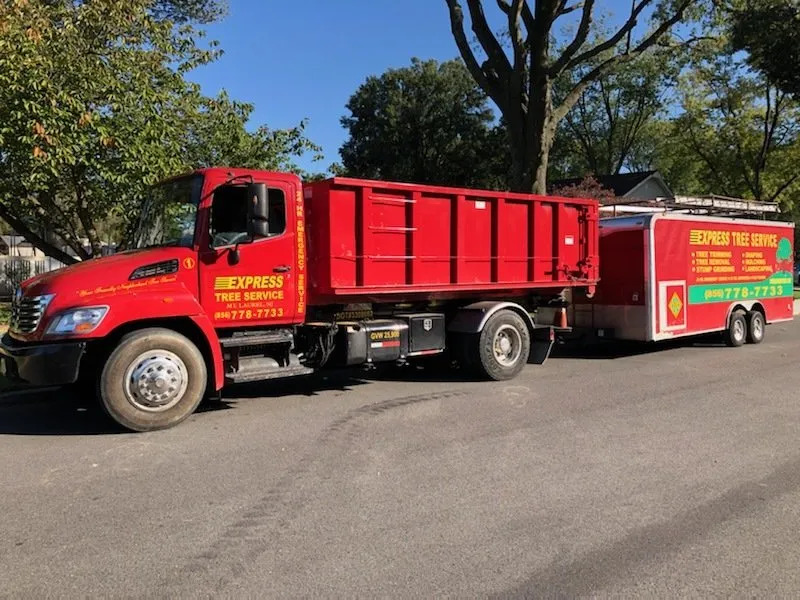 Whether you need help with the removal of stumps or want an overgrown tree trimmed, you'll get a complete range of tree services from the experts at Express Tree Service that fits within your budget. We also provide storm damage cleanup and residential and commercial stump removal services.
Reach out to us today or use the form below to request an estimate, and get started with the cleanup of tree roots from your property.
---
If you are in need of any  of our tree services, call Express Tree Service today!
Contact Us!